In general, I love reading novels. I would curl up reading novels every night were time to permit it. However, I also love reading about homesteading, gardening, looking after livestock, cooking the bounty of a garden, making bath and body products from an abundance of herbs, etc. Not only is the topic fascinating, almost every page gives me inspiration for new ideas to pursue, plants to grow, projects to undertake, and perhaps most importantly, a sense of confidence about these endeavours. The confidence comes from the fact that I see other people out there with similar interests and desires for a self-sufficient lifestyle. People who hadn't really spent much time tending houseplants let alone expansive vegetable gardens are now growing bushels of heirloom vegetables, extracting honey from their own hives, making cheese with the milk generously provided by their very own cows, and tapping sugar maples to make their own maple syrup. If they can do it, armed with information and passion, then why couldn't I as well?
In recent cold winter evenings, I love to read and imagine and plan for what will come. And these are a few of the books that have been good friends and wise givers of advice as I begin down this path to a homesteading lifestyle. In each case, the books are easy and enjoyable to read, informative, and offer resources for further research on topics of specific interest to readers. Perhaps some of you may be interested in them as well!
The first one, that I bought a few years ago, is:
Barnyard in your Backyard
- This book has given me great ideas about how to start out with the development of a hobby farm and the necessary information to choose, house, and care for livestock.
Definitely worth a read!
Next, I bought:
The Backyard Homestead.
I LOVE this book. I have already read it cover to cover at least three or four times. It's broken up into sections about growing vegetables, raising livestock (not as comprehensive as the book above but still helpful), foraging for wild foods, and using the resources at hand to produce all the food you need on a quarter acre of land!
It's great especially for homestead hopefuls living in urban or suburban areas, but the information is still definitely valuable for those with rural properties as well.
I then borrowed the following two books from a friend with a common love of vegetable gardens (I look forward to many more chats about this topic Pam!):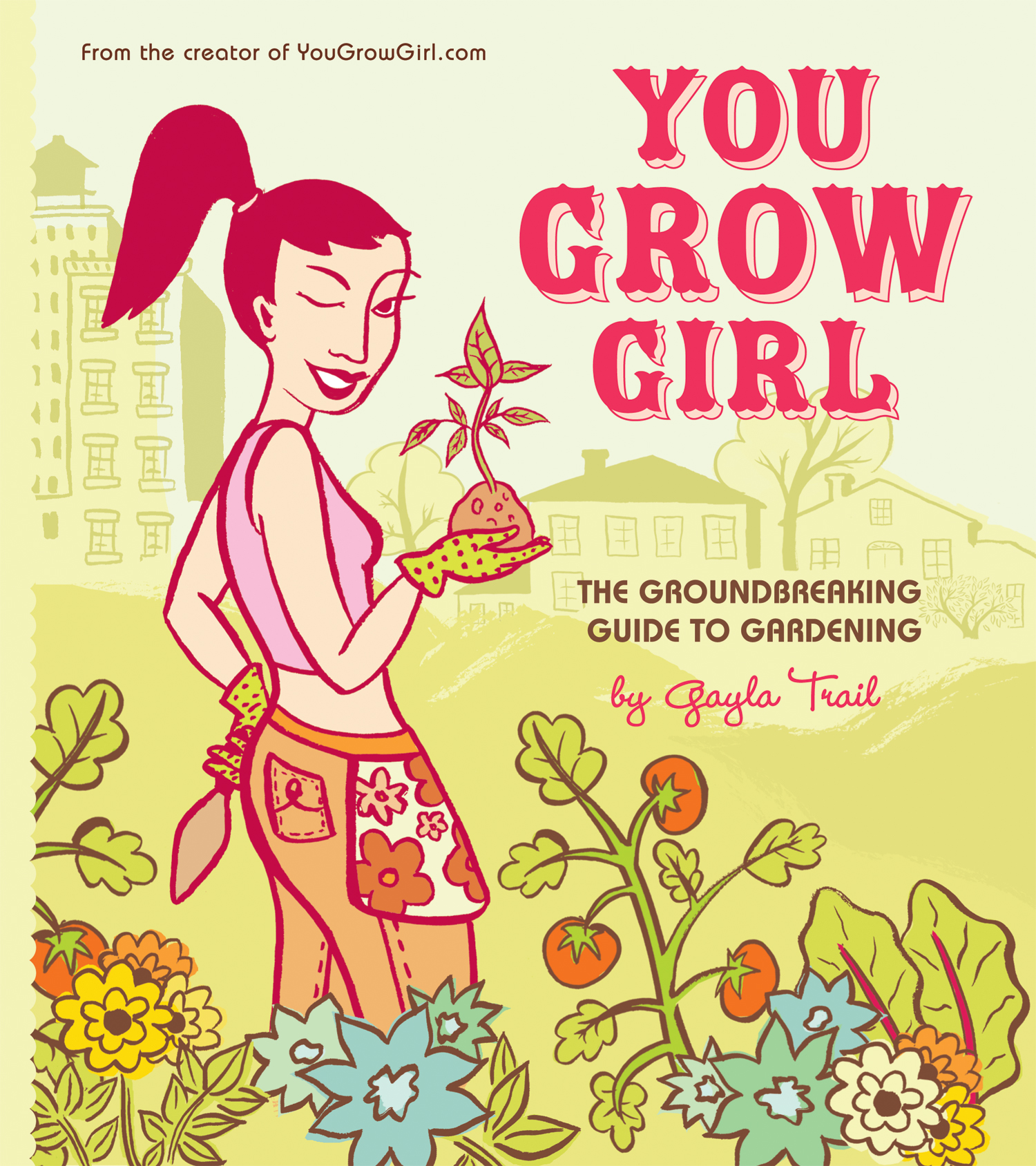 Both are great books, especially for those of us who've grown a little but are really starting out with a newly established (or re-established) interest in vegetable gardening. They are written in a very easy-to-read, fun style, and I love that the author is a Canadian who also has an awesome website (
You Grow Girl
) where you can find tonnes of information.
The first one, You Grow Girl, has pretty much all the basic information you need to get started gardening, including building the soil, choosing plants appropriate for the site you have access to, how to promote good bugs and deter bad ones, and some super fun projects like growing your own loofahs! How great is that?
I read the book cover to cover the first evening I had it!
The second book,
Grow Great Grub
continues the lesson with a focus on (mostly) vegetables and herbs, looking at each major group of popular vegetables and outlining their needs, companion plants, and things you can do with your bounty!
I'm always on the lookout for new books on this topic, so if you have any recommendations I'd be really glad to hear them. Perhaps you could try a few of the ones I listed above, and then maybe like me, you'll be hooked too!